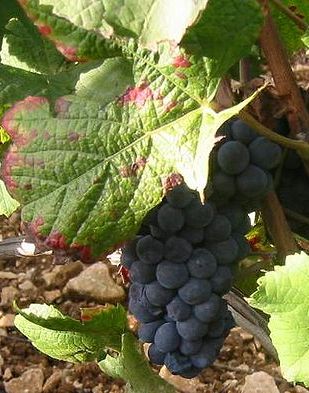 Xcarb® brings together ARCELORMITTAL® actions toward carbon neutrality by 2050.
ALqEOS® ensures raw material carbon neutrality by 2025.
XCarb®
concept was initiated by
ARCELORMITTAL®
group, world leader in steel production. It brings together all the company  efforts  to achieve carbon neutrality by 2050.
XCarb® is already focusing on two industrial approaches and the development of an innovation fund:
XCarb® RRP from recycled and renewable sources. Steel produced in an electric arc furnace (not a conventional blast furnace), using mainly scrap steel from the recycling industry and operating exclusively on energy from renewable sources.
XCarb® Green Steel Certificate. An industry first, the significant CO2 savings achieved can be accumulated and passed on to customers in the form of a certificate, verified by the independent auditor DNV GL.
XCarb® innovation fund
Innovation fund that invests in companies developing disruptive technologies that accelerate the transition of the steel industry to carbon neutrality.
Alqeos® posts, are a demonstration of ARCELORMITTAL's Xcarb® approach. Alqeos® posts are manufactured with first generation XCarb® RRP steel produced in the electric furnaces of the SESTAO European plant in the Basque Country.
This steel benefits from the technological know-how of the ARCELORMITTAL® group, which already produces steels with a reduced CO2 footprint. Thus, Alqeos® posts have a CO2 footprint of about 900 kg/T compared to the 2.5T of CO2 usually emitted to produce a ton of metallic coated steel. Alqeos® posts will also benefit from future optimisations of the Xcarb® programme and in particular from the carbon neutrality objective set for 2025 for the SESTAO plant. Finally, the profiling carried out in these industrial facilities takes into great consideration the use of green electricity for all its activities.
Find out more…
VitiFort OPTIMUM® coating by Magnelis® has been recognized for many years in viticulture for its proven longevity, lower environmental impact and competitiveness.
VitiFort Optimum® coating: based on ARCELORMITTAL®'s MAGNELIS® technology, a patented alloy combining zinc, aluminium and magnesium. MAGNELIS® ZM 430 anti-corrosion coating of VitiFort Optimum® guarantees a longer life for the posts, a reduced environmental impact and improved economic competitiveness. This is because anti-corrosion coatings based on pure zinc or zinc-aluminium alloys have a more limited durability. Furthermore, although widely available on the market, posts coated with pure zinc after profiling require a more expensive manufacturing process than posts coated with steel before profiling.

VitiFort ® posts are equipped with patented anti-crushing hooks.
VitiFort® posts combine specific profiles and functionalities. They simplify installation, trellising, uppering and maintenance works in the vineyard. The specific profiles combine flexibility and rigidity. A certain amount of flexibility is required to absorb the stresses applied to the post by the action of tillage, weed management or mechanical harvesting. Rigidity to vertical forces is provided by the presence of specific « nerves » on the profile. In terms of functionality, the patented anti-crushing hooks with clip effect simplify and speed up uppering operations. The double hooks at the base make wintering of the wires easier and safer. They also facilitate pre-pruning and tillage protecting the fruiting wires. VitiFort® posts are made of structural steel S250GD/ S275JR